Overnight sensation Pokémon GO! has continued to explode over a week after its New Zealand, Australia, and the US on Wed July 6. July 13th the game was released in Germany and the following day for the UK.
---
Overnight sensation Pokémon GO! has continued to explode over a week after its New Zealand, Australia, and the US on Wed July 6. July 13th the game was released in Germany and the following day for the UK. According to the developer, Pokémon GO! was released in 28 additional countries on July 16 in a huge European rollout, followed by Canada on July 17th.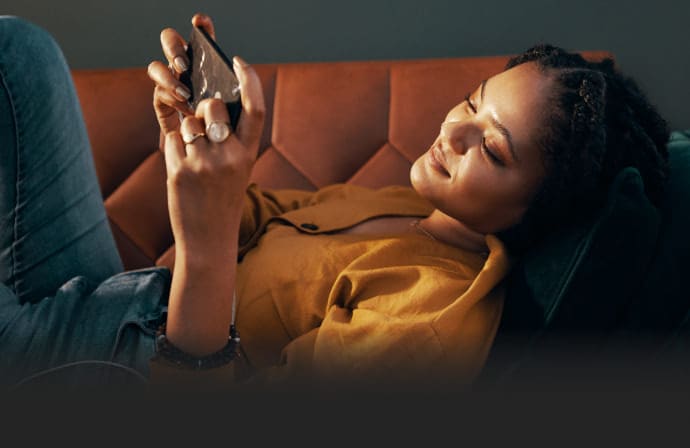 Don't wait until a threat strikes.
Security threats and malware lurk on Windows PCs, Macs, and Android and iOS devices. If you use more than one device – like most of us do – you need an all-in-one security suite. Meet Norton Security Premium.

Enjoy peace of mind on every device you use with Norton Security Premium.
This game has been a global phenomenon, and while around 35 countries may seem like a lot, keep in mind, there are 196 countries in the world. That still makes for a whole lot of users clamoring for the game. As a result of such a massive demand, this is a cash cow waiting to happen for cybercriminals. Ever since the release of this game, there have been a host of reports in the media of cybercriminal activity involving this game such as free Pokecoin scams, Trojanized Pokémon Go apps, and permissions and privacy issues.
Since the game's release, there has been an overabundance of reports of fake and malicious apps circulating the various app stores, the most dangerous to date being a discovery by a group of security researchers on July 15th. The first fake lockscreen app, dubbed "Pokémon GO Ultimate," was found on the Google Play Store. When launched, the malware locks the screen, forcing the user to remove the battery in order to regain access to the device. Once the device has rebooted, the app icon has disappeared, and the app will use your device to collect ad revenue silently in the background. Luckily, the researchers have been quick to contact Google, and it has since been removed from the app store. However, while the first of its kind, it certainly won't be the last.
We Can Protect You- Before you download Pokémon GO!, download Norton Mobile Security:
When it comes to fake apps, it can be very difficult to tell them apart. Cybercriminals have gotten quite tricky in making fake versions of apps these days. They try to make their app look as close to the official app as possible by copying the original. However, there are some slight differences in the fake app that are used to fool users such as slight misspellings of company names, fake links that appear to be legitimate by having the company's name somewhere in the link, and poor, inaccurate versions of company logos. While it can be done, distinguishing a fake app from the real thing can be a bit cumbersome and time consuming. And honestly, who wants to go through all that research when you're just trying to download a game?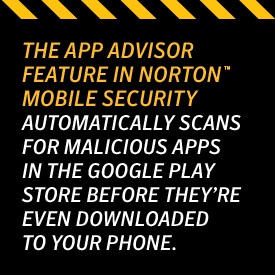 Luckily, Norton has you covered when it comes to malicious Android apps. The App Advisor feature automatically scans for malicious apps in the Google Play Store before they're even downloaded to your phone. Think of it as a way of stopping threats before they even have a chance to get in your front door. App Advisor for Google Play is a special feature included with Norton Mobile Security. We even won an innovation award from AV-Test, a leading Android malware testing organization, for the feature and technology behind it!
If you don't have Norton Mobile Security, you're still in luck- you can currently get a 30 day free trial of Norton Mobile Security, which includes the App Advisor. App Advisor is like Insurance for your phone. You don't wait to get fire insurance for your home after a fire occurs, so why should you do the same for your phone? Proactive protection is one of the key ways you can stay ahead of cybercriminals.
So before you join the world in the Pokémon GO! craze, be sure to take some precautions first, to ensure both you and your family's safety, and then go catch 'em all!
For More Stories related to Pokémon GO! check out:
Pokémon Go Cyber Security and Privacy Guidelines
Pokémon Go Parents Guide for Children
Pokémon Go Real World Risks and Safety Tips
Editorial note: Our articles provide educational information for you. Our offerings may not cover or protect against every type of crime, fraud, or threat we write about. Our goal is to increase awareness about Cyber Safety. Please review complete Terms during enrollment or setup. Remember that no one can prevent all identity theft or cybercrime, and that LifeLock does not monitor all transactions at all businesses. The Norton and LifeLock brands are part of Gen Digital Inc. 
---